Product
All-In-One
Buyer Enablement

Platform

.

Manage, share and track everything your buyers and sellers need to close deals quickly using our "digital deal rooms", we call destinations.
News
Learn more about regular updates and new features here.
We are constantly working on new features that will help you improve the experience with your buyers.
Availability
Manage content centrally

.
All your content in one place: Manage all sales assets easily and smartly in emlen. Nothing is left unused, and tedious searching is a thing of the past.
Classify content: By sales stage, buyer persona, or individual criteria. For all types of content: Case studies, product information, webinar recordings, pitch decks,...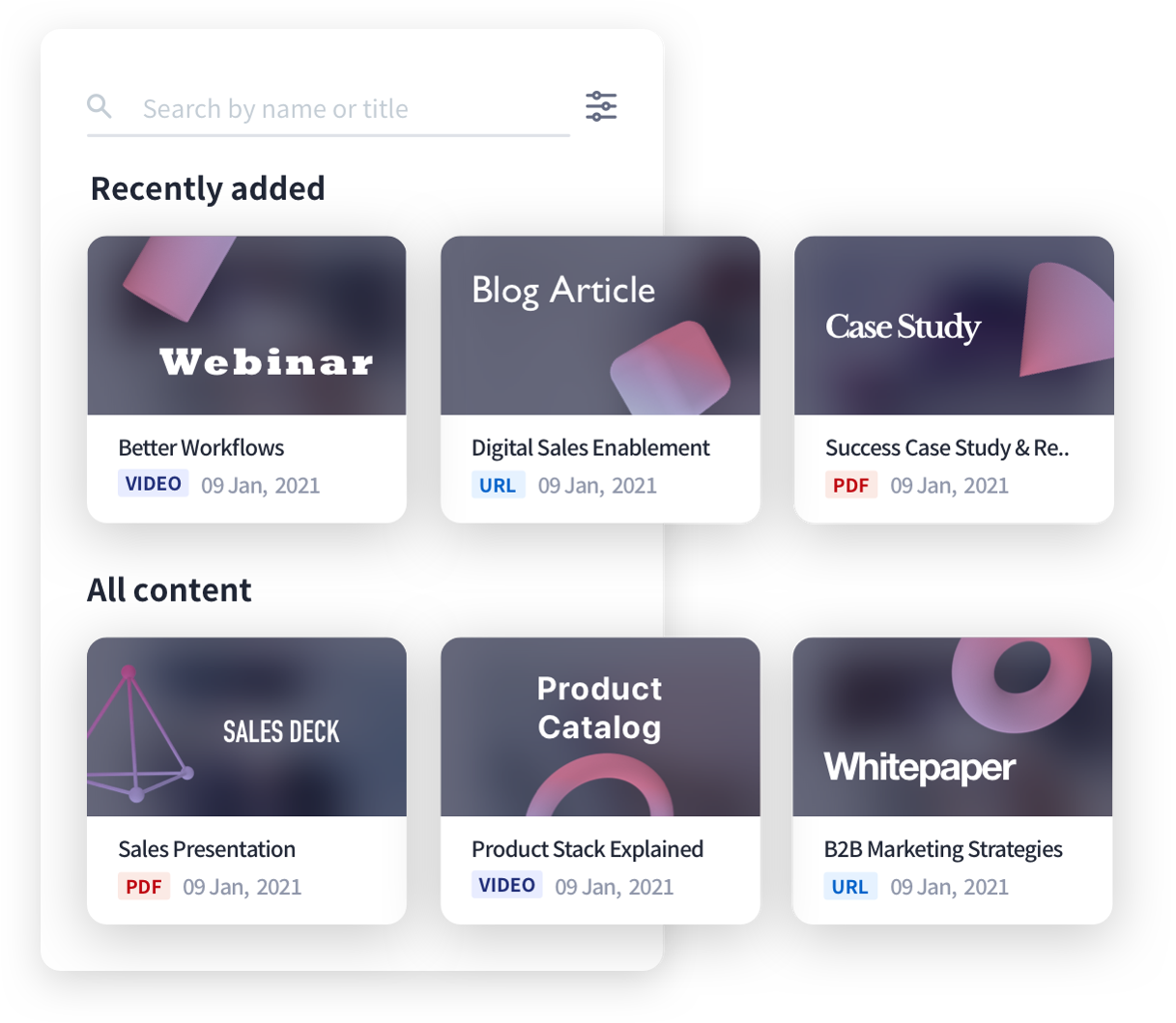 Enablement
Distribute digital deal rooms individually with one link
.
Assemble your content assets into personalized destinations that make it easy for your buyers to interact and add real value. Streamline the whole communication via chat and video (soon).
Netflix-style personalized destinations for every buyer- without IT. For more interaction & engagement and faster deal closing.
Intelligence
Analyze performance & interactions

.
emlen shows you which content assets resonate with your buyers and generate interactions. You also see how individual content assets are used by the sales team and lead to interactions. You get answers to your important questions: Who interacts with what? Which content is the right one? Which buyer is ready to buy?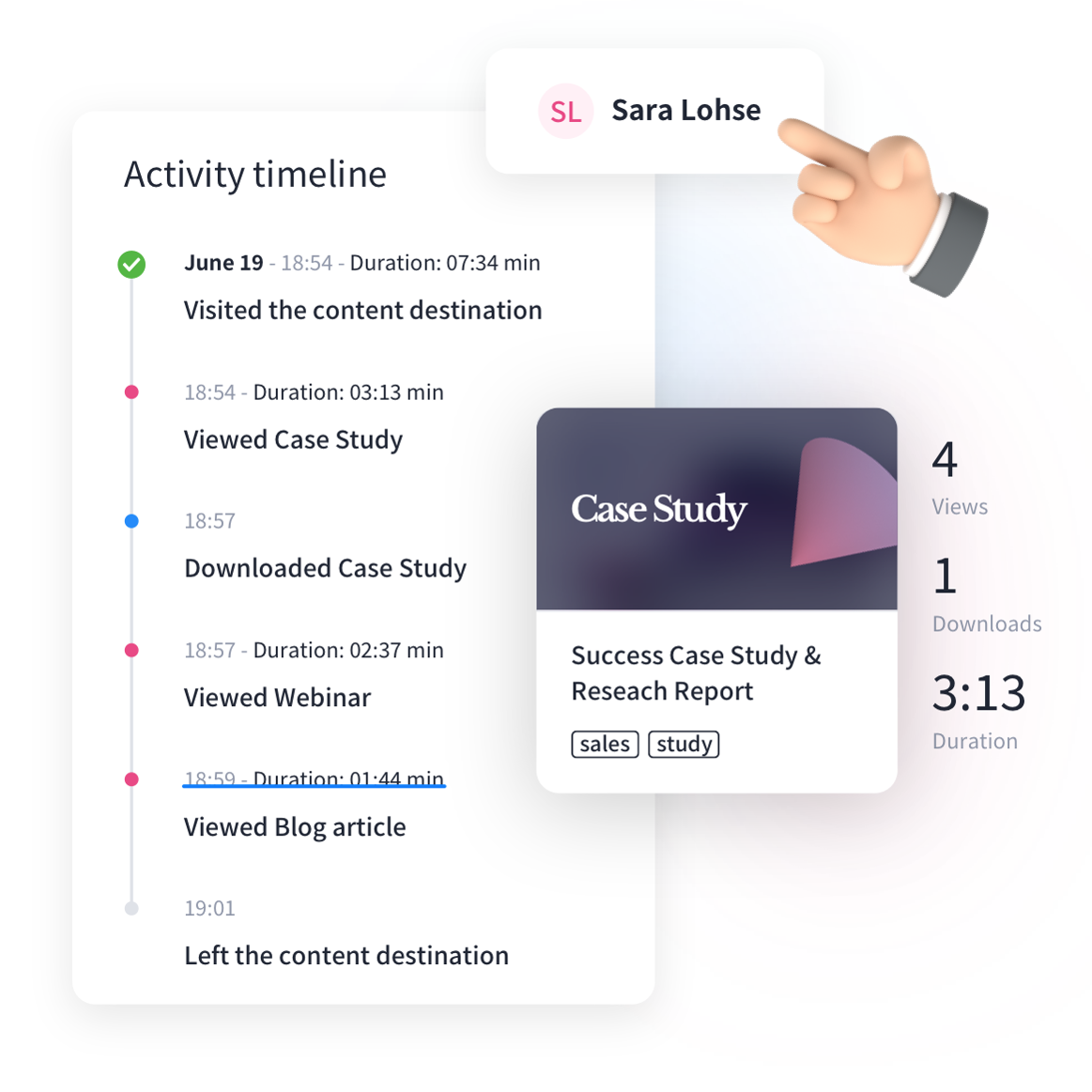 Buyer Experience Features
A variety of thoughtful features within emlen enable a consistent buyer experience and insights across all touchpoints.
Curate Content
Content is enriched with customizable metadata and tags. As a result, all assets are easy to find and can be automatically matched.
All Content Types
In the dynamic content hub, all content types such as case studies, blog articles, presentations or videos can be managed via file upload or as links.
Artificial Intelligence
Thanks to artificial intelligence, content based on tags is matched with the properties of the contacts and automatically suggested.
CRM Synchronization
Contact data and contact activity are synced with your CRM, alternatively added manually or via import (csv & xls).
Contact Manager
The Contact Manager is the interface to the CRM. Contacts are enriched with meta data and can be segmented in emlen.
Contact Interaction Analysis
The analytics show the interaction of your contacts with the shared content in their destinations: When did they interact, with what, and for how long? Notifications via slack, in-app or email.
Asset Performance Analysis
emlen provides detailed information about the usage and performance of content assets, per asset and based on metadata like personas. In this way, the content ROI can be easily determined.
Notifications
Interactions of contacts with the shared content is tracked and made visible in detail: directly in the contact timeline in the app, synced to your CRM or as an external Slack notification.
emlen integrates seamlessly into your existing tool stack
.
Engage Your Buyers with Seamless Buyer Experiences

.